Implementing remote vehicle diagnostics
The common diagnostic procedure implies that all necessary data, equipment, and experts must be present locally.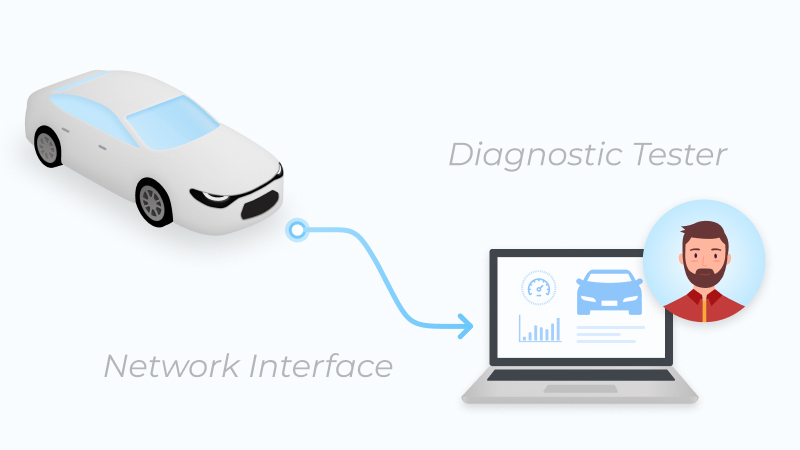 FlexiHub removes the need for a technician to be physically present to diagnose the problem with a vehicle.
An expert can access remote OBD diagnostics tools remotely with the same level of functionality that a direct physical connection provides. This streamlines the process of diagnosing and correcting problems when experts are not available locally.
With FlexiHub, an access point substitutes the diagnostic tester. Working as a communication server to provide communication over the Internet, FlexiHub routes diagnostic requests and responses from the vehicle to the actual diagnostic tester.
In that way, the combination of FlexiHub and vehicle diagnostics software can save a substantial amount of time and money. The experts can remain in their remote location while gaining direct access to the vehicle and eliminating the need for travel to inspect the vehicle.