How it works
If it's not possible to establish a direct connection between computers (the machines are hidden behind NAT, none of them have a static IP address, or the security policy does not allow accessing external services within a local network), the data is sent via a Private Tunnel Server, instead of using the distant FlexiHub Server based in the USA.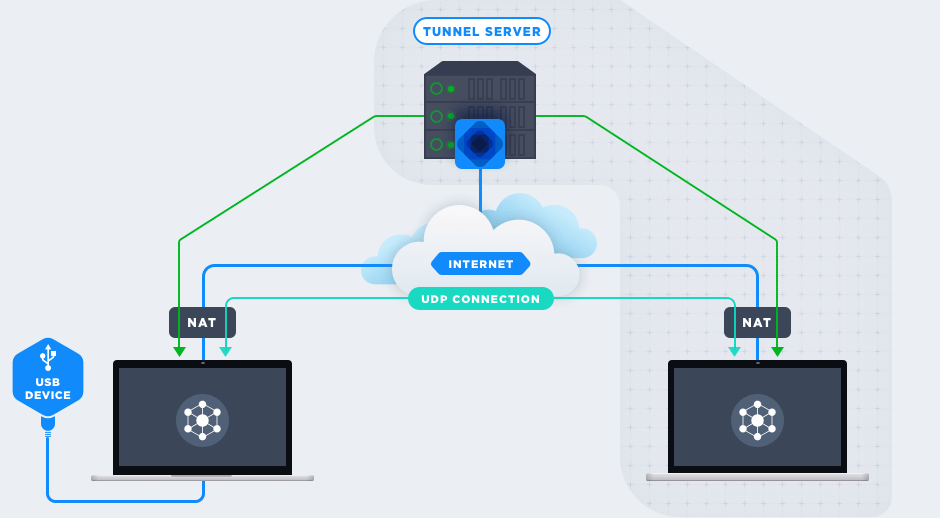 Deployed in your desired location, Private Tunnel Server eliminates the need for transferring data via US-based FlexiHub Server, so USB and serial data is transmitted significantly faster.
For more information on FlexiHub's connection modes, please see our Wiki page.