Contents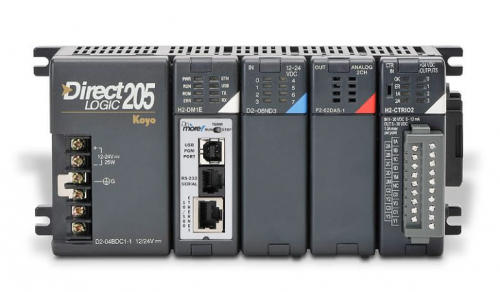 About PLC controller
PLC is the acronym for a programmable logic controller, which is sometimes also referred to as a programmable controller. A PLC is essentially a small and rugged digital computer that is often used to control automated industrial manufacturing equipment and processes. You will find PLCs in industrial settings where reliability is a high priority such as assembly lines where they are employed to control robots and other automated devices. A PLC is easily programmable and can be useful in identifying errors in automated processes.
PLCs are one of the building blocks of industrial automation systems. In some instances, they are used as a stand-alone computer to control a piece of industrial machinery. They are also often used in SCADA systems where they are connected to a network and controlled by a server. SCADA and HMI software control the PLCs when used in this manner.
PLC access by human operators is done with specialized software known as a Human-Machine Interface (HMI). This software gives the operators the ability to monitor, configure, and control the PLCs. Based on the input to the PLCs, alarms can be set to notify personnel of a problem with the automated system. HMIs come in various forms. A basic HMI may be just a simple system of buttons and lights allowing a human operator to perform different system functions.
More complicated systems use an HMI that relies on network connected PLCs interfacing with a computer running dedicated monitoring software.
The basic structure of most industrial automation systems is comprised of several components. These components are sensors, automated control of mechanical devices and interfaces to enable operator interaction with the system. Physical properties such as temperature are monitored by the sensors which convert the collected data into electrical signals. The signals are then routed by logical controllers and in response, devices may be turned on or off. The human operators monitor the interfaces and can take corrective action and override the automated controllers if required. Sensors, actuators, logic controllers, and human interfaces make up the standard model for automated control systems used in any setting.
Remote access to PLC
The majority of PLCs use Ethernet protocols or enact communication via built-in ports that employ USB, RS-232, RS-422, or RS-485 interfaces.
The configuration of a PLC is usually done through its serial or USB port. Most PLC manufacturers design their PLCs with a default port and many of them also come equipped with an Ethernet port as well. Network connection is enabled through the Ethernet port which allows PLC software running on servers to interact with the PLCs. This allows communication between the PLCs, controlling servers and the network connected devices that they are monitoring
Remote PLC access is achieved by virtualizing your connections.