FlexiHub as a remote support solution
Contents
Access and fix your client's devices remotely
There are a number of reasons someone might require remote assistance with their malfunctioning USB devices. Whether it's necessary to detect faults, debug a device, diagnose it, or provide any other kind of help, with a remote support service an expert can easily access customer's peripheral located miles away and fix the problem over the network. FlexiHub is a handy remote support app that makes it possible.
The software solution is capable of redirecting USB devices over the Internet so that a technician can examine a remote peripheral and reproduce the issue on their local PC. With FlexiHub an expert gets the opportunity to manage their customer's problem devices as though the peripherals were connected directly to the technician's machine. For this to be accomplished, a user only needs to install the software on their computer with a USB device plugged in and send an invite to a support professional from the app's interface.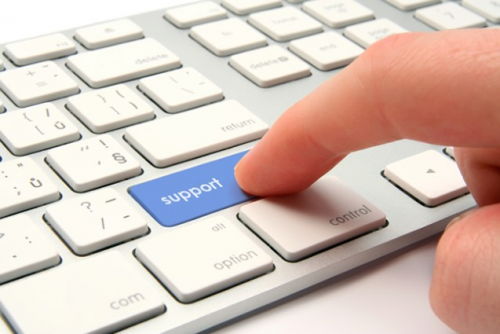 Why FlexiHub?
With the help of the remote support solution, FlexiHub, a technician can turn their PC into a single point of control of multiple USB devices. Simply put, the app lets you connect to various remote USB and COM port devices from the same machine simultaneously, so an expert is able to support multiple clients at a time. Ease of use is just another one of FlexiHub's many benefits. To redirect a USB device over the network, the solution requires virtually no network configuration from a user. That way, a regular subscriber of the software can easily share any local peripheral with a couple of clicks.
Another advantage of the program is that it's fully compatible with just about any USB and COM device. What it means in practice is that technicians of all kinds can leverage the powerful FlexiHub's capabilities in providing secure remote support for a great variety of customers' peripherals, starting from office equipment, including printers, scanners, photocopiers, etc., and finishing with different industrial tools that need fixing. More than that, with the help of the solution any support professional will be able to manage numerous remote Android devices while in the comfort of their own home.
It's also worth mentioning that owners of USB devices do not need to purchase FlexiHub subscription to make their peripherals available for access over network. The option of sending invites for connections is provided free within the FlexiShare subscription plan.
Here are some of the standout features FlexiHub offers:
Data protection. Whether a technician uses the Android remote support tool to transfer some sensitive data from a user's device to their computer or is willing to share some equipment over the Internet, all connections created with FlexiHub are protected with 256-bit SSL encryption. This provides security for communications and prevents data from being damaged or lost.
Redirection Server. The Redirection Server of FlexiHub allows exchanging data between computers that are not located in the same network. When a direct connection is not possible, a remote support through firewall can still be performed, as long as the peripheral is redirected over the network with the help of FlexiHub's private communication server.
Traffic compression. The data transferred to a remote side can be compressed by the software. By enabling this feature, a user can significantly reduce traffic consumption at the same time increasing the data transfer speed.
FlexiHub's functionality in your own solution
What makes FlexiHub different from all the other offerings in this space is the unique USB virtualization technology it uses. Working with a variety of protocols, the FlexiHub's USB pass-through technology is able to power any remote support USB tool, making it more versatile and reliable. In case you are willing to integrate the program's powerful features into your own software or hardware project, you can do this with FlexiHub's Development Kit.
Therefore, working as a remote assistance service, FlexiHub does a good job redirecting devices over the network. This makes the software an extremely efficient way for any technician to save time and significantly increase their productivity.