How to share USB over Wi-Fi
To establish a connection with USB device between two computers we usually use USB cables. They are fairly reliable and provide fast and secure access to the device's content or functionality. However we are all aware of the limitation they have, i.e. distance limitation, you can only run them as far as the length of the cable permits. Luckily there are numerous ways to overcome it - extension cables, extenders, network converters, wireless USB cable, wireless USB hub and USB sharing software. In this I will tell you how to make use of them.
Software solutions to share USB over Wi-Fi
New generation software
FlexiHub is a revolutionary software that allows sharing USB ports over network. It supports Windows, macOS and Linux.
Step-by-step instruction:
Step 1
Use this link to choose the subscription. Now you need FlexiHub to be installed on both machines to share USB device between two computers.
Step 2
Launch the app. If you already have a FlexiHub account, proceed to the next step. Else click 'Sign Up' link and fill in the registration form displayed, click 'Submit'. Registering an account is required for keeping your devices and connections safe and secure.
Step 3
Log in using FlexiHub credentials.
You will see a list of USB devices, these are devices that can be shared. On the remote side sign in with your FlexiHub credentials, find the device you need, click 'Connect' button next to it.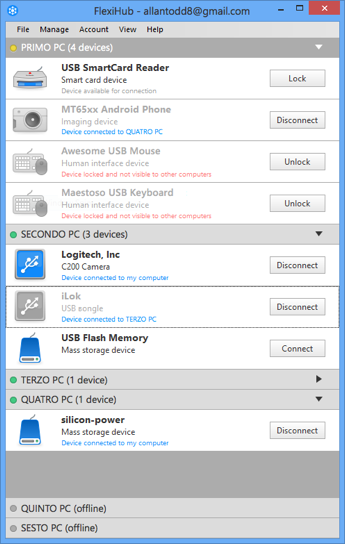 That's it, your device will be visible to other users that have FlexiHub installed on their machines. They can access them and use their full functionality.
Classical software
USB Network Gate is your classical software solution designed to enable remote access to USB devices over wireless network.
Step-by-step instruction:
Step 1
Download and install the software on a machine that needs to share a device inserted into it (Server part) and computers that need to use the device's functionality remotely (Clients).
Step 2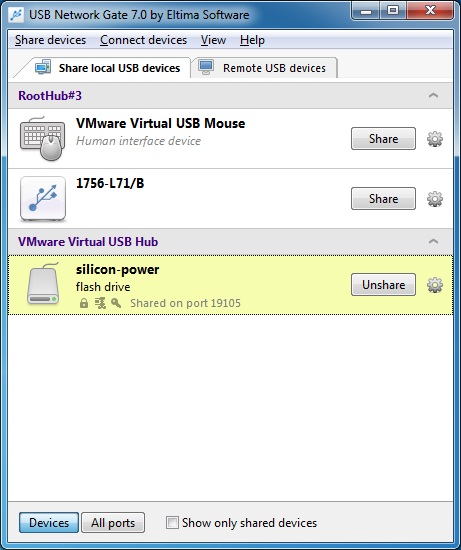 Plug a device into the computer with the server part installed, go to USB Network Gate and share it from there. This will make it accessible to Client computers.
Step 3
Connect from any Client computer to the shared device.
Notes:
With USB Network Gate it is possible to see what client is currently using a shared device. This is quite helpful, cause users might forget to disconnect from device long after finishing their tasks.
To restrict access to a device, create a password, Clients who want to connect to the device need to enter it
Hardware Solutions
Wireless USB cable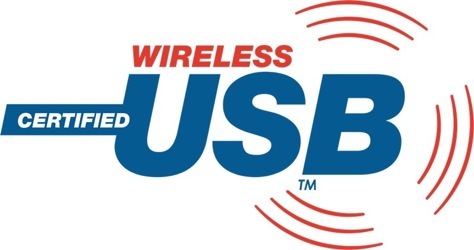 USB (Universal Serial Bus) Protocol was first introduced in 1994. As we know it evolved pretty much for the past 20 years, and Certified Wireless USB is the result of its latest development.
This technology combines the best of wired and wireless technologies, while the former offers speed and security, the latter is known for its ease of use. WiMedia Alliance developed a radio system called WiMedia MB-OFDM Ultra-wideband (UWB) that enables wireless connection at a high speed.
The impact its development made on the mobile computing users is similar to what Wi-Fi has brought to mobile Internet access; the great functionality is now available with no cables cluttering your desk.
Step-by-step guide:
Step 1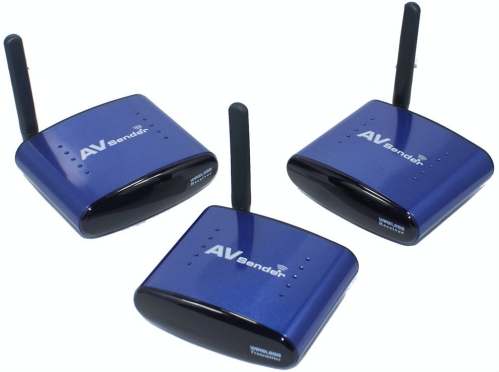 First, you will need a wireless transmitter – it is a hardware solution after all. Connect it to a hub device, e.g. a computer that connects to multiple devices in close proximity.
Step 2
For the USB signal to access all devices that require it, set access permissions on them.
Note: Wireless USB connections allow USB devices in the proximity to connect to a computer via wireless transmitter. The distance supported is typically 9.8 feet (3 m), however it can be extended to 32.8 feet (10 m) unobstructed.
Extension Cable
These cables can be run on distances up to 9.8 feet (3 m), they are capable of supporting multiple USB ports.
Step-by-step guide on how to use it:
Step 1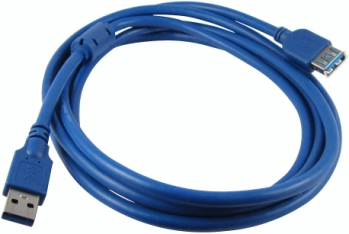 A USB cable would have two ends - one of them connected to a computer is known as "A" connector. The other end, it is almost square, looks like a "B" letter and it is called "B" connector. You will need to free up the "A" connector.
Step 2
Connect the male end of the USB cable to the female end of the extension cable.
Step 3
Now it is the turn of the free male end of the extension cable to be connected to the USB device located furtherst Please note that the male ends of both cables can be interchanged.
Ethernet Extender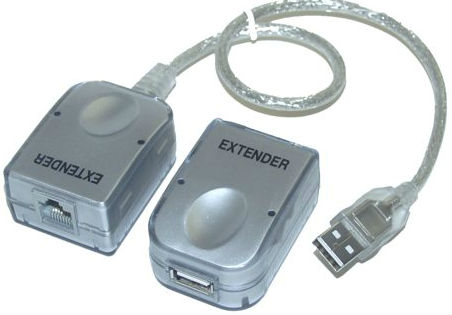 Ethernet cables can transfer data without affecting its quality much for longer distances as compared to USB cables - upto 164 feet (50 m).
Step-by-step guide on how to use it:
Step 1
The extender's transmitter is to be plugged into a USB port, then one end of the Ethernet cable goes to the transmitter's other end.
Step 2
Your device and the extender's receiver end are to be joined. The loose end of the Ethernet cable goes to the receiver's converted port.
USB over IP Converter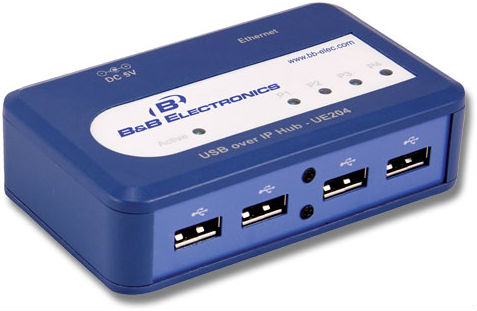 USB over IP converters allow multiple computers to interact with multiple devices over network. Attach USB devices to a network hub/ switch or router, the computers will locate it and use the devices as if they were inserted directly into them.
Step 1
Insert one end of a USB cable to a port on the IP converter.
Step 2
Now one end of the Ethernet cable needs to be inserted to the Ethernet port on the IP converter, while the other one is to be attached into your network device's port.