How to share printer on Windows 10
Windows 10 provides a slightly different way to share a printer over the network, compared to older versions of the operating system. With that, the latest version of Windows still allows you to share your USB device with others and print virtually anything from any computer within your network. Here's how to share printer on network Windows 10:
Step 1
Make sure a printer you want to share is properly set up, connected to your computer, and powered on.
Step 2
Go to the Control Panel and select 'View devices and printers'. Right-click the printer you'd like to share and choose 'Printer properties' from the context menu.
Step 3
Head to the Sharing tab and enable the option 'Share this printer' there. You can also change the name for the printer you're going to share, if necessary. After that, simply click 'Apply' and make your printer available for access on your network. So, these are the simple steps to share printer on Windows 10.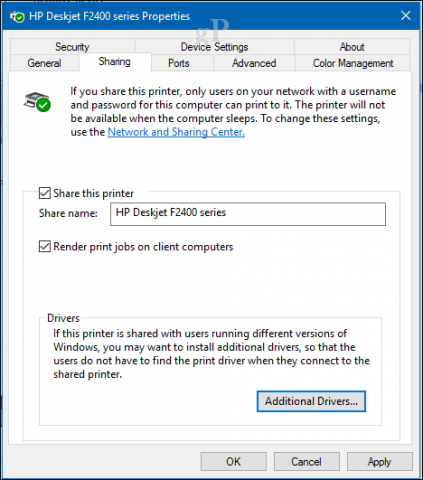 Please note, if you're sharing a printer with multiple client computers running different (32-bit or 64-bit) versions of Windows, you should also check the box "Render print jobs on client computers". Thanks to this option, other users will be able to easily connect to the printer across the network and install it on their machine.
Now, when the USB printer attached to your computer is shared, it's time to consider the way of connecting to it from other network devices.
Here's one of the simplest methods. To access a shared printer, on a remote machine go to 'Devices and Printers' and hit the 'Add Printer' button. Then click the link 'The printer that I want isn't listed'. After that, enable the 'Select a shared printer by name' option and browse to the printer on your network. Click open. As a result, you will be prompted to install the driver. Hit 'Next' to finish the installation. Now, the printer will be recognized as a local device and displayed in 'Devices and printers'.
In case you need to share a printer between two Windows 7 computers, read on to find out about an easy way to do it.
Split USB Printer Between Two Computers manually on Windows 7
A USB printer can be shared manually, and here is how you do it.
We'll start with the computer the printer is connected to.
Make sure the installation is correct and all the drivers are up to date, click Start >> Devices and Printers. Right click on the printer to bring up a menu, select Printer Properties option there. Click Sharing tab and check if Share this Printer option is ticked – if not, do it. You might also want to give the printer an-easy-to-remember name. Click OK.
To find and use the printer you need to turn on the computer the printer is attached to.
On the computer you'd like to connect to the printer click Start >> Devices and Printers, select Add a Printer, then Add a Network, Wireless or Bluetooth Printer. The system will search your network for the shared printers. Once the printer you need is found, select it and click Next, follow the instructions.
In Devices and Printers window find the shared printer and send a test page for a printout to verify it's working fine.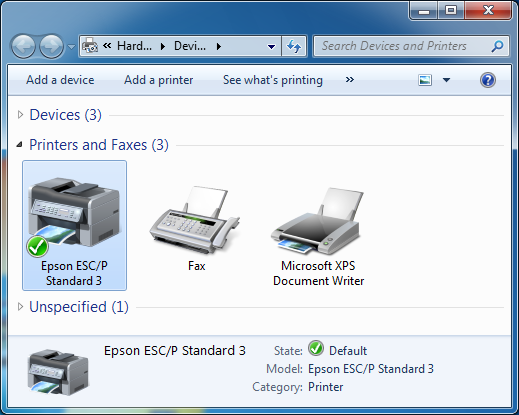 If you cannot find the printer, click The Printer That I Want Isn't Listed.
Check Select a Shared Printer by Name, type in the path directly or click Browse to find the printer and select it.
Once the shared printer is added to your system, set it as default printer by right-clicking its icon.
Each printer has different configuration, so you need to have the latest drivers, especially when sharing happens between Windows 7 64 & 32-bit systems.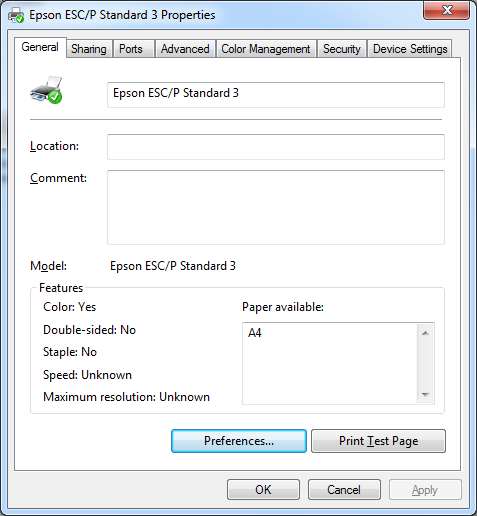 Pros:
Connection is done via Operating system, no additional applications are to be installed
Free
No need for activation – printer can be seen at any point of time
Cons:
The setup process is not intuitive, some might find it rather complicated
Works only for printers
Each additional printer has to be set up separately