Access to remote EMV cardreader and work with it in
virtual machine
So what exactly is EMV? It is a technical standard used in the smart payment cards, payment terminals, and ATMs that can accept them. The abbreviation EMV stands for Europay, MasterCard, and Visa, the three companies that invented and developed the standard. EMV smart cards (or so-called chip cards) contain an integrated circuit alongside the magnetic stripe keeping their data. Such cards can be divided into two groups: the one where the cards should be physically inserted into EMV smartcard reader, and the second one where the cards use radio signals to provide a wireless connection to EMV card reader.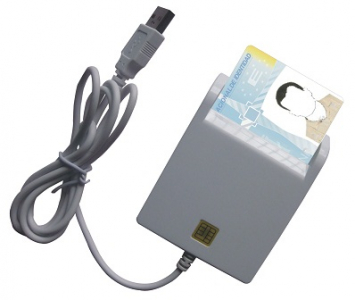 In recent years there is an increasing need for the remote access to EMV chip card reader devices due to the global spread of the chip cards. With the development of technology PoS terminals are becoming even more mobile than ever, and a direct wire connection is not only becoming inconvenient but in some cases not possible at all. Another common case is when EMV smartcard reader software is not compatible with your operating system and you are forced to work from the virtual machine. After installing the required guest OS in Hyper-V, VMware or Citrix Xen Desktop you discover that the locally connected EMV smartcard reader is not forwarded to the virtual environment, making the work with the reader impossible. In such situation a remote access to the smart card reader is the most convenient solution. But how can it be done remotely?
EMV Card Reader over network - FlexiHub
FlexiHub will become an ideal solution in such case, making any locally attached USB device available for the remote connection and vice versa. To make EMV smart card reader available over the network (LAN/WAN/IP) just follow these five easy steps: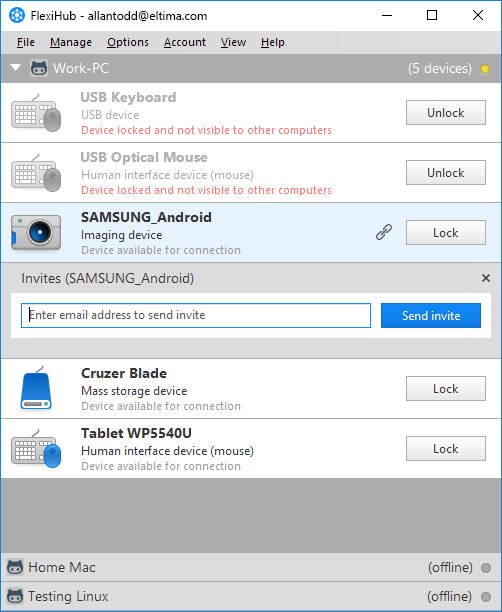 Register FlexiHub account and select the plan with the required amount of connections.
Install FlexiHub on the local and remote (or virtual) machines.
Launch FlexiHub and enter the login credentials to your FlexiHub account. A list of available USB devices will be displayed in the software's GUI. In case you don't want to share some of them simply press the corresponding lock button.
Locate your EMV card reader in FlexiHub on the remote (or virtual) machine and press Connect.
That's it! All your shared devices will be available on the remote computers and behave as if they were plugged into them directly. You can manage your EMV chip card reader without any limitations and read all sent data.
Alternative software to access smartcard reader over network
If you do not have any Internet access and would like to work specifically in the local area network or looking for a non-subscription based software, then you should definitely take a look at USB Network Gate, which will help you share a smartcard reader over Ethernet as good as FlexiHub. What is more, USB Network Gate can work via the remote desktop protocol, allowing you to work with a local device in the remote session.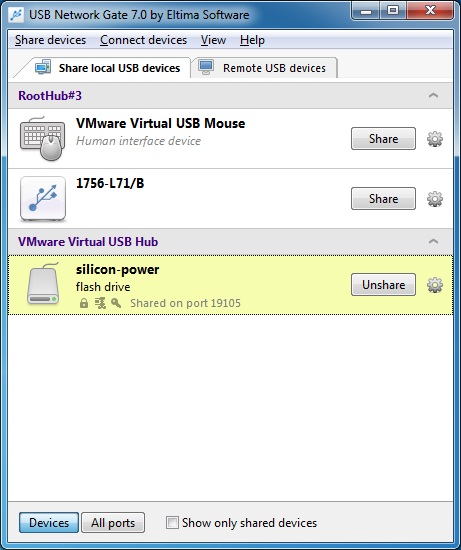 To share a smartcard reader over the network with the help of USB Network Gate, you will need to:
Install the application to the local and remote computers;
Share a smartcard reader over the network from the app's GUI;
Setup a connection with a shared USB device from USB Network Gate on a remote machine.