How to share TV tuner over network
Do you like the idea of watching TV right on your computer? With a decent TV tuner solution it's not a problem at all. And now imagine being able to access the features of your external TV tuner without having it physically attached to your machine. Doesn't that sound exhilarating? A dedicated software designed for precisely this purpose will easily help you do this.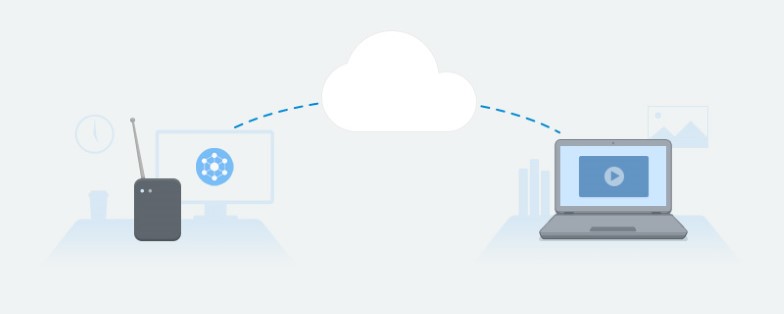 Contents
What's a television tuner?
A television tuner is a handy peripheral that can significantly expand your computer's capabilities. Its mission is pretty simple: to receive audio and video signals and relay them to your PC. Additionally to converting TV signals, some TV tuners can also allow users to record TV shows on computer's hard drive. The peripheral will be of great use to those looking to turn their machine into a full-fledged media centre.
Types of TV tuners
Based on the input connection types, TV tuners can be basically divided into two kinds: internal and external ones. Internal television tuners usually come as a part of a system unit, whereas an external TV tuner can be attached to your computer via a USB port. When it comes to the type of broadcast, a user can choose between an analog and digital TV tuner, or rely on a combo one if they are not sure on their broadcast type.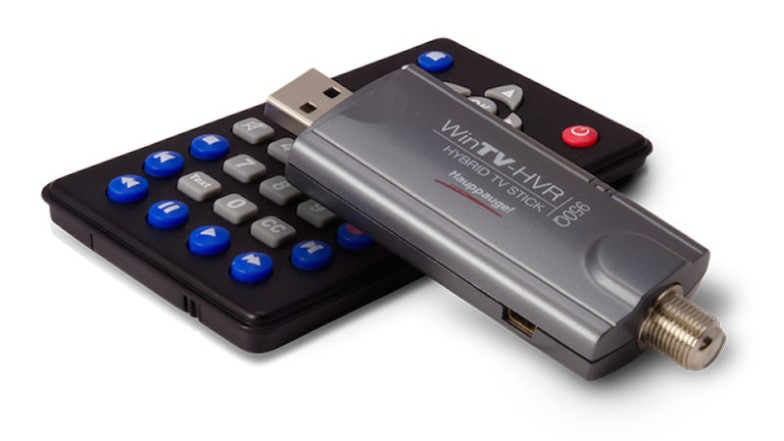 Access your remote USB TV tuner over the network
The advantages of using a TV tuner attached to your local computer are many, but what if you could access powerful functionality of your USB peripheral remotely? Well, a dedicated software, FlexiHub is probably the best way to stream TV tuner over network. If you are far away from your machine with a TV tuner plugged in and want to see a live TV stream anyway, all you need to do is share TV tuner over network and make it available for remote access. Here's how you can do this:
Register a FlexiHub account here and start a free trial.


Install FlexiHub on the computer with a TV tuner inserted into it as well as a remote PC that needs shared access to the device.


Start the app on both machines.


In the FlexiHub interface on your remote computer choose the TV tuner from the list of shared devices and hit 'Connect'.


Here you go! Now your computer "thinks" that a remote peripheral is physically attached to it, so you can enjoy full access to the contents of your USB device.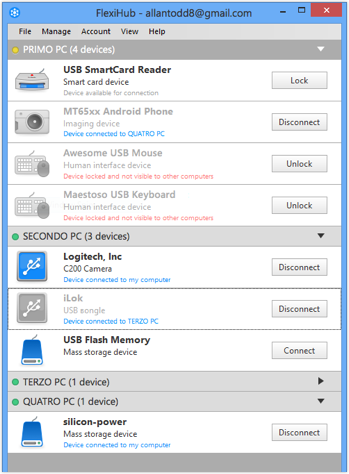 The major advantage of such software solution is that it lets you manage your USB peripheral over the network regardless of its physical location. The app has no distance limitations. The only downside is that a shared device can be accessed by one machine at a time.
Another software solution, USB Network Gate, will become a great alternative to FlexiHub in sharing a TV tuner over the network, providing you with the ability to manage your TV tuner remotely. The software allows controlling a digital USB TV tuner as well as other entertainment devices without having them physically attached to your machine. This way, USB Network Gate can simplify TV viewing experience for anyone. What is more, a plenty of other USB devices can be shared in the same way over LAN, WAN, Internet, or Ethernet with the help of USB Network Gate.
Another efficient way to turn any computer in your house into a TV is a network tuner. Connected to a home router, this handy hardware solution is able to send HD content to any device, be it a computer, phone, tablet, or game console over Wi-Fi or wired Ethernet. That means, you can enjoy watching your favorite TV show in a different room or even outside the house as long as your device is connected to the home network.
One of the primary benefits of such TV tuner network streaming is that HD content is sent to several devices simultaneously. The main drawback of sharing TV tuner over network this way is that the hardware solution is limited by the distance.