Nowadays computer manufacturers keep pushing out computers with fewer and fewer USB ports, and it becomes a real problem when you have a lot of USB devices but a very limited number of USB ports to plug them into. The main question here is "How can I get extra USB ports so I can efficiently utilize all of my devices?".
About network-attached USB hubs
One of the most elegant solutions out there are network-attached USB hubs. The network USB hub provides you with not only the possibility to have more USB ports for all your devices but also a way to connect to them from any remote location.
The network-attached USB hubs easily connect USB peripherals to a PC from remote or virtual hosts and they are ideal for connecting USB devices over the network to the virtual machine instances.
How does the network USB hub work? Just connect it to the network and then plug all the necessary USB devices into it. You won't even require a separate computer for the network-attached USB hub to work.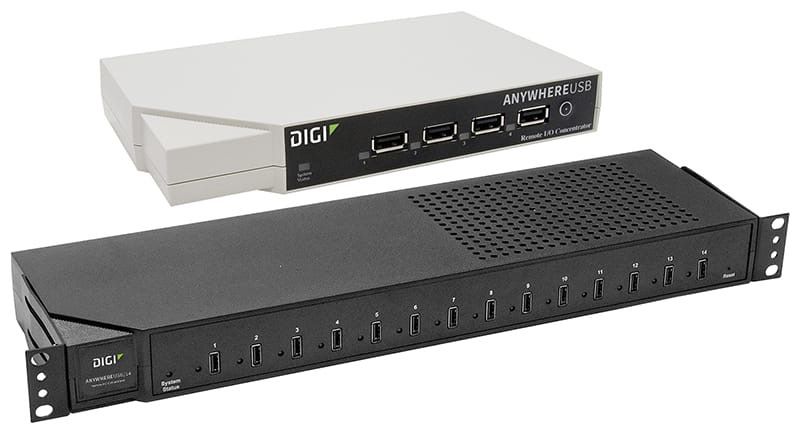 But what if you do not want to purchase an additional piece of hardware equipment for connecting USB devices over the network?
Make a network USB hub out of a computer
This is where FlexiHub comes in with the magic that will allow you to convert your existing computer into a sort of network USB hub. It is an efficient software for providing remote access to the broad selection of USB peripheral devices, e.g. webcams, printers, hard drives and many more.