USB over LAN: How to access and manage remote USB devices
Virtualization has been introduced in the 1960s for logically dividing the system resources provided by mainframe computers among various applications. And since then it has been evolving and now it is a very broad term that is an integral part of IT industry. There hardly is a business that doesn't use virtual servers or virtual desktops these days. Even though the virtualization solves so many tasks, it has some issues too. For example one of the biggest limitations of virtual machines is the absence of USB ports. With a real server it is easy to plug any needed USB device (a dongle or a smart card with security information), however how do you connect the same device to a virtual server? There is a solution that we'll discuss in this article. Read on to find out more.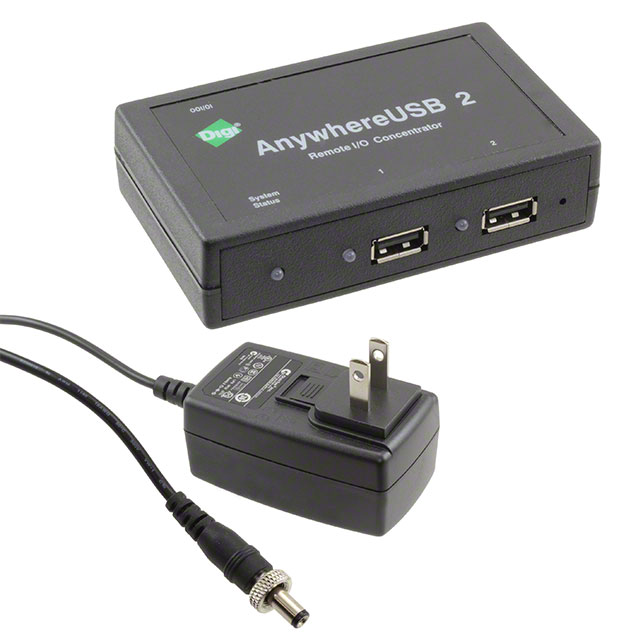 The solutions include software and hardware ones. You can use a hardware solution to share USB over LAN in order to access your devices on remote and virtual machines. It is a great solution however it also requires you having cables and additional devices attached to any computer you have to share a USB devices from. Another option to share USB over LAN and access USB over LAN is a software solution called FlexiHub. The advantages of a software USB to LAN connector is that it allows avoiding unnecessary clutter, gives you a lot of flexibility, and doesn't physically limit the amount of devices you can share. FlexiHub is the only application you'll need - no cables, devices, additional driver installations, simply share USB over LAN and use it anywhere in the world.
So let's see how to work with FlexiHub solution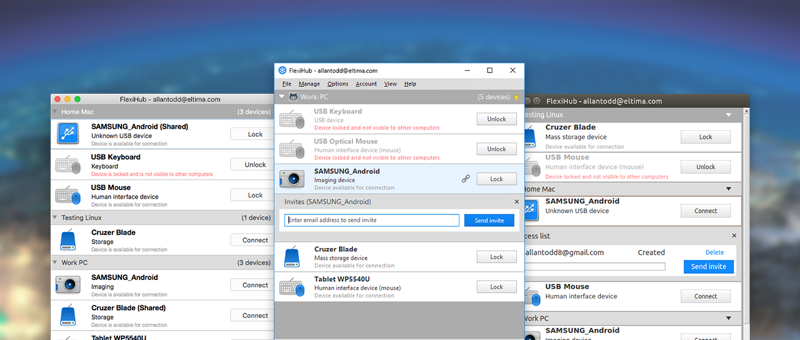 First of all head over to the developers website, create a free account and download FlexiHub for Windows, Mac, Android, or Linux. Isn't it great that the solution is cross-platform?
Install the software on the computer where the USB (or COM-port) devices are physically present. That's where you are going to be sharing USB to LAN.
You will also need another installation of FlexiHub on a computer (or a virtual machine) where you are going to access and use the shared device.
Log into your FlexiHub account on both machines participating in connection. Share a USB device to LAN.
On a remote (or virtual) computer locate the shared device you will be using and click Connect.
If you do not have any Internet access at all, then USB Network Gate is definitely should be taken into account. One of its main features and fortes in comparison with FlexiHub is an ability to work via a local network only, when FlexiHub needs an unbroken Internet connection to share a device over LAN. Another great feature of USB Network Gate is an ability to tunnel USB traffic over the RDP protocol, which will undoubtedly come in handy.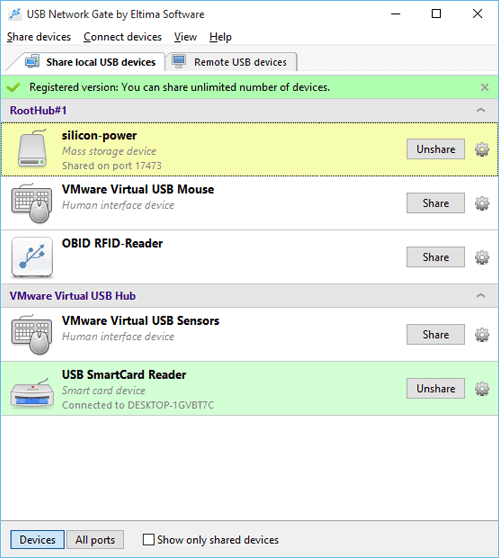 Now you can easily access USB over LAN just as if it was physically present on a remote machine or in a virtual environment. Your account is password-protected, so that only authorized users can access shared devices. Also you always have an option to lock the shared device for the time you don't want it to be accessed remotely.