How to share serial port over network
Electronic devices such as barcode scanners, surveillance cameras and various lab instruments typically use RS232 serial cable connection to interact with a computer. Most computers are equipped with at least one RS232 serial port, and getting a serial adapter for it is never a problem. Mac machines though do not have such ports.
RS232 serial communication protocol has a reputation of being flexible and it is well established. With the large number of affordable hardware and software solutions developed for it, RS232 protocol is here to stay.
It will most probably remain the most popular interface for electronic equipment for quite sometime. A new generation of devices that use USB ports to connect to a computer still have a driver that emulates RS232 COM ports, so that they can communicate with RS232 software.
Sharing options
Serial port communication typically requires a hard-wired, point-to-point cable connection, and it is limited by the length of the cable, i.e. it can only run as far as your cable allows you to. If you want to connect multiple devices to one computer, you will need a separate cable and a separate RS232 serial port to communicate to each of them. Apart from cable clutter, it will be almost impossible to make a device to talk to more than one PC.
Luckily apart from a physical serial device server, there is software that enables you access a serial device over a TCP/IP network. Let us see how it works.
Serial over network – Windows software
To share a serial port over network on Windows we suggest using an app called FlexiHub.
This is how you can make use of it:
Choose how many connections you need here and launch FlexiHub
Сlick 'Sign up', see the right top corner of the app. This will display Registration page.
Follow the instructions to register a free account.
Open FlexiHub, enter your login credentials to sign in
Now download and install FlexiHub on another machine in the network. Login using the same login and password.
Go to FlexiHub, on the remote node (read – another computer) find a device and click Connect.
This will connect your serial device to another machine, and you can access, browse and manage it as if it were connected to your computer. Free version of FlexiHub allows only to invite other users to access your local devices. To connect to remote devices you need to have the FlexiHub connections i n your account.
If you would like to share serial port devices on Linux, Serial to Ethernet Connector from Eltima Software would be a worthy choice.
Serial to Ethernet Connector is a professional solution which allows you to share any number of serial ports, either physical or virtual, over the Ethernet. The workstation a shared device is plugged into serves as a server. Other computers connect to it as clients and gain access to the remote serial device.
Special hardware
When it comes to Serial to Ethernet hardware solutions we hear various terms such as Terminal Servers, Serial Servers, Device Servers and Console Servers. You might be wondering what the difference is, and which one you should choose.
First thing we need to tell you: there is no difference. These are just marketing terms given basically to the same thing, i.e. products whose functionality is really similar. Over years as market developed, several companies invented various terms to differentiate themselves from competitors. Let us try to figure it what exactly each one of them means.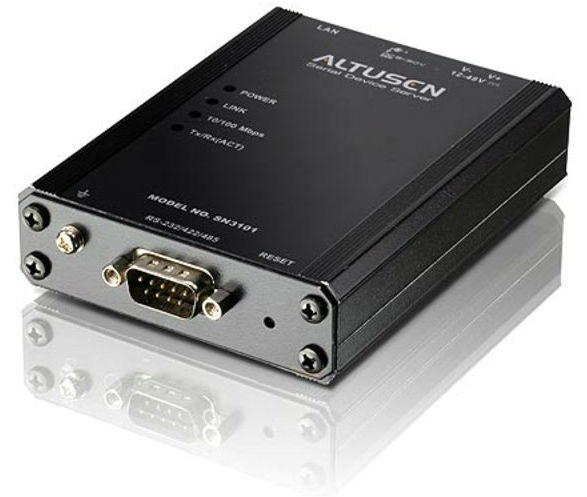 Device Server is the newest marketing term. Generally a Device Server is a Terminal Server or Console Server with 1 to 4 serial ports. What matters here is the number of serial ports, as the way a Device Server functions is pretty similar to a Terminal Server. It may or may not have security features of a Console Server.

Console Serversare marketed as products that provide very secure remote access to Unix Servers, Linux Servers, Windows Servers and any device on the network with a console port. They are usually used to allow network operations center (NOC) employees to safely access and manage remote data and IT assets from anywhere in the world. Equipment can be remotely controlled, monitored, diagnosed over LAN or Internet, it is said that all transmitted data is encrypted.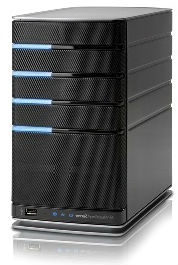 Terminal Servers (also known as Serial Servers) enable connecting devices with an RS232, RS422 or RS485 serial interface to Ethernet LANs. These could be very simple devices that do not provide security such as data encryption or user authentication. They are to be used for accessing network server apps, where data safety is not of a primary concern.
The choice is yours. If you have any further questions, do let us know.