Remote cell phone unlocking services over Network
When buying a new cell phone you are usually getting a good deal by signing right away with a service provider. And service provider will make sure you are not switching to another one by locking your mobile phone. It makes impossible using full GSM capabilities of the handset when traveling or inserting other SIM cards into your mobile. Unlocking cell phone is the solution to get rid of these limitations and allow any SIM card or provider to be used.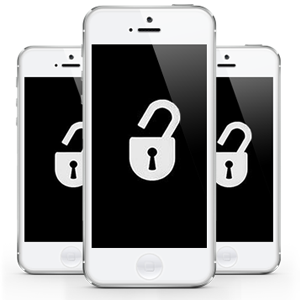 There are a lot of services around the web offering to unlock mobile phone for you. Usually these businesses are unlocking cell phones with the help of unlocking hardware devices or clip and cable. A specific data cable and software are required for this type of unlocking services and unfortunately works for a limited number of handsets. Using a USB cable to unlock the mobile is one of the fastest and cheapest ways, so most users take their cell phones to a dedicated unlocking company.
You are also may try to use the software called dr.Fone by yourself - it will help you to unlock your SIM without going to unlocking services.
The issues these companies regularly face while providing their unlocking services:
takes quite some time to send mobile phone back and forth;
customer is left without the phone for a week or more;
in case of mailing the phone can be lost or damaged during transit.
Any of the issues mentioned above can be solved with a revolutionary software solution called FlexiHub. FlexiHub makes remote mobile unlock or even remote IMEI repair possible. With this solution one can connect to a remote cell phone over network (local or web) as if it was physically attached to their computer and provide services to their clients without even having physical access to the mobile phone. The service may help to unlock Lenovo, Samsung, HTC or any other Android phone from the remote side.
NB: You need an additional software to unlock the phone, and we strongly recommended you use the help of Service Centers. For example, try to use dr.Fone. The tool is recommended to unlock your SIM. You may try it by yourself but remember that unlocking a phone without the help of certified technicians might cause the phone to crash!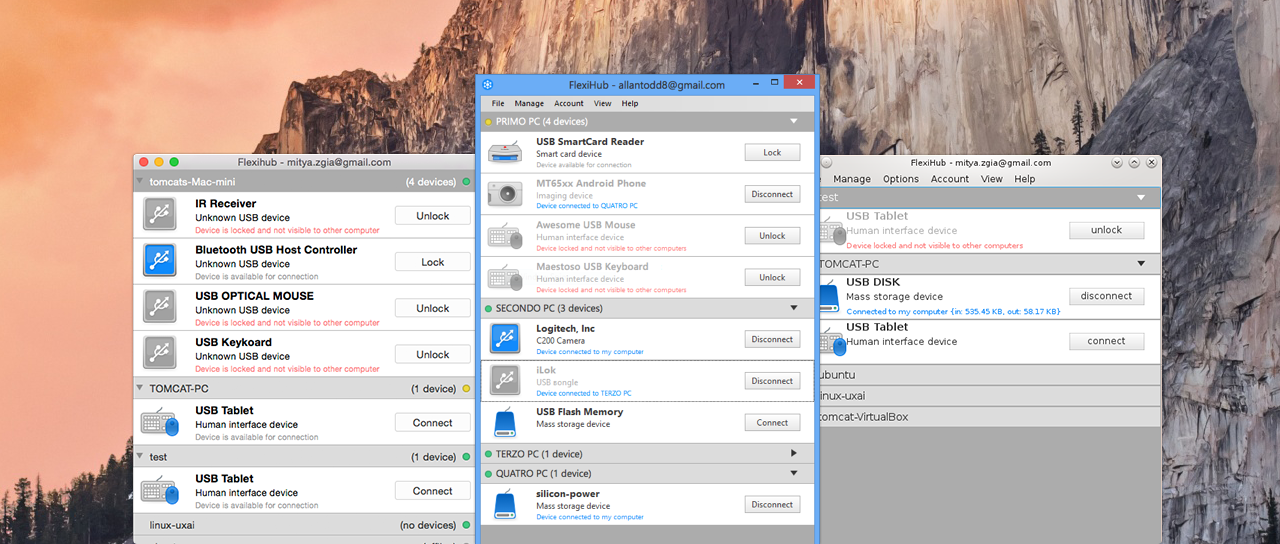 With the help of FlexiHub you are getting the advantage in IMEI repair even when the phone is far away. You won't need to transport or ship the mobile back and forth, thus saving the time and effort and eliminating the supply chain issues and additional money spending.
Using FlexiHub lets you offer remote cell phone unlock and remote IMEI repair at a cheaper price and at a faster rate than anyone else:
No spending on shipping services;
The fastest service one can imagine;
No risk of damaging the cell phone in transit;
Growing trust in your business as a result.
So here is what a tech specialist of the company will need to offer successful remote cell phone unlock services and remote IMEI repair:
What is needed: your phone, USB OTG cable, the software to unlock the phone, FlexiHub installed on both nodes.
Register a free FlexiHub account here and enable a trial subscription after that.
Download the software, then install it on your machine.
Open FlexiHub and sign in to your account using your newly created login and password.
Your client will need to install FlexiHub on their computer and log in to the account you just created (or create their own account and send you the invite for connection). Then connect the phone that needs to be serviced to their computer via FlexiHub.
Then the cell phone will appear in the account and on the computer of a tech person of your company.
Now your tech specialist can access the cell phone as if directly connected to his computer. Remote mobile unlock has never been easier.