How to reset Android phone remotely
Factory Reset Protection is a part of Device Protection, a feature added by Google in March 2015 for Android devices with 5.1 and later versions. If your phone has this feature enabled – most probably it does – you can factory reset an Android phone only under the login credentials you used when the device was new. This functionality is basically meant to keep thieves off your phone – even if someone gets hold of it, they won't be able to wipe it clean and sell it off without knowing your login credentials.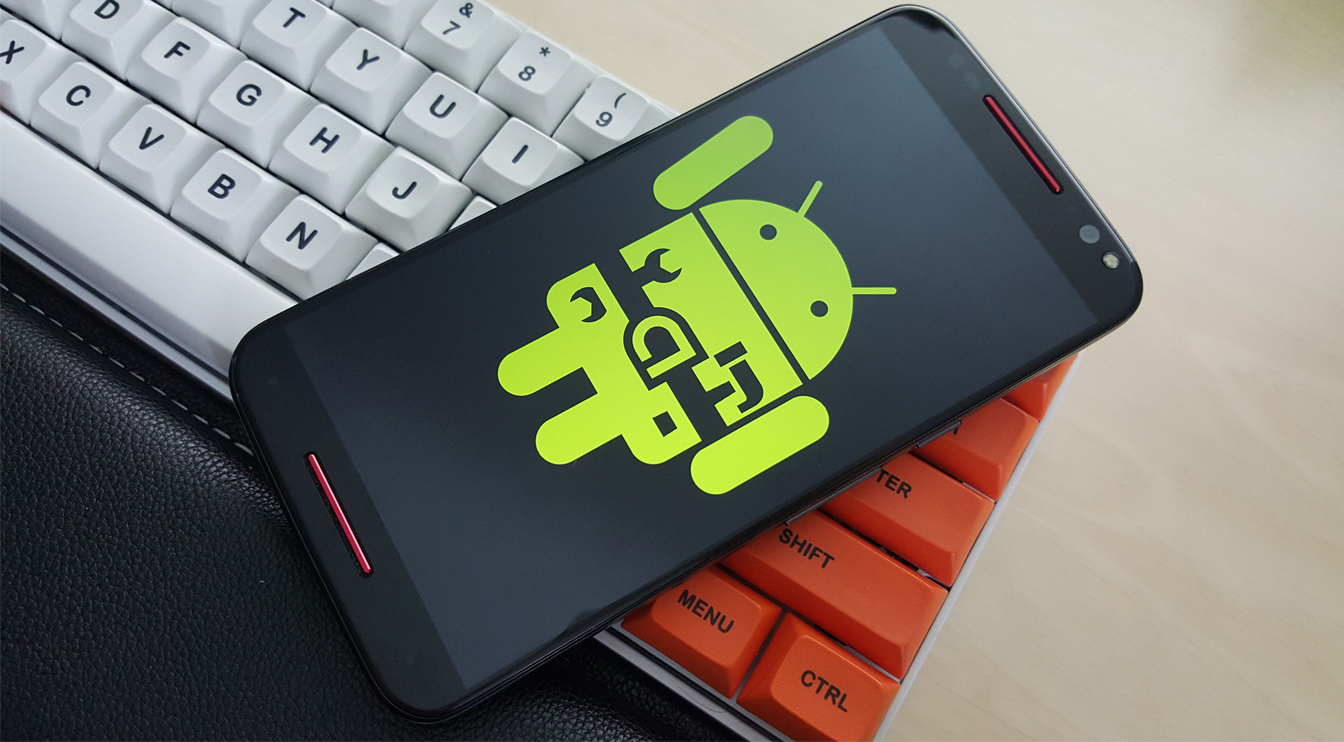 However, as it is always the case with security features, Factory Reset Protection can become either your best friend or your greatest enemy. Considering the number of accounts, passwords and PINs we use every day, it is highly possible that one day you might just forget what Google account you used when setting up your phone. Or, say, you bought a used phone and the previous user did not remove google account from Android. What do you do then? How to remove a google account from Android? Is there a way to bypass Google account verification?
How to bypass FRP?
Not everyone is ready to spend precious time waiting for the technician to come over and unlock the phone. The modern market deals with that problem offering a number of services that will remove FRP from your Android device remotely. One of the best representatives in this niche is undoubtedly a company SupportKing offering a range of remote support services for Android, including FRP removal.

Still would like to bypass FRP yourself? Well, there is a trick for certain phones – you need to launch settings from a USB-OTG cable/drive, do the factory reset in the Backup settings and clean up all data related to Google accounts. Do the reset again and Factory Reset Protection is bypassed successfully, now you can setup your device anew.
Here are some more specific steps to follow to remove Google account from phone:
1. Download a special APK file required for Google FRP bypass and copy it to your USB storage.
2. Link your USB flash drive to the phone with the help of an OTG cable.
3. Upon connection, you'll be able to access the APK file stored in the USB drive from your phone. Install the APK app on your device using the file manager.
4. Once the FRP bypass app is installed, you get the ability to work with the settings of your phone.
5. Select the 'Backup and reset' option.
6. Choose 'Factory data reset' and tap 'Reset device' or 'Erase everything'. The latter option will remove everything from your phone, including:
Google Account
System and app data
Device settings
Downloaded apps
Music, Pictures and all other user data.
7. Now, your device will reboot automatically. After the device booting, follow the on-screen instructions to set up the phone.
If you want to know how to bypass FRP with a PC on Samsung devices, you should also know that it doesn't differ from FRP Google Account removal on Lenovo, Asus, and HTC devices. Android factory reset protection can help a user set up his phone like it is new and use another account to work with the device. Most of us would probably go to a service center to get this problem solved, and that is reasonable. This is because service centers' specialists know how to bypass Google Account on the Android phone, but it means you have to take your device to them.
Best unlock services to bypass Google phone verification
1. SupportKing
The most convenient way to get rid of Factory Reset Protection is to entrust this matter to the specialist – SupportKing. A group of technicians who spends most of their day dealing with problems of Android will not mess up with your data and will deliver the result in the shortest term.
What benefits can SupportKing offer you?
Positive result is 100% guaranteed
You save your time
Your phone data will remain intact, as the professionals do their job
An ideal option for those with little technical knowledge
2. dr.fone Toolkit
You also may use the desktop unlocking software, which will help you to unlock the phone from your own PC. One of the handiest solutions, dr.fone Toolkit, allows to sim unlock your Android phone in less than 10 minutes.
With the software you don't need to send your device anywhere, just download dr.fone on your PC and unlock the SIM. This FRP removal tool allows to unlock the device without any codes or other additional information.
3. FRP Reset & Unlock
Remote Google account removal will come in handy if you need to remove FRP from Samsung or LG phone. To achieve this, you'll need a standard USB cable, fast Internet connection, and a Windows PC. Easy to use the solution is ranked high by the users.
Features:
The FRP removal process takes from 10 to 20 minutes only.
The solution works with both Samsung and LG devices.
Pros: Market ratings show that the FRP Reset & Unlock tool is one of the best solutions available for Android to bypass Google account.
Cons: The tool does not work with Samsung Galaxy S7 as well as older versions of Samsung devices (like S5, Note 4, Note Edge, Tabs).
4. FRP APK Bypass for the Samsung Android system
FRP Bypass is a helpful solution for Android phones. The tool lets unlock Samsung devices and overcome Google account verification in Android systems. FRP Bypass got 4.1 stars from its users.
Features:
The solution supports Samsung Galaxy devices.
FRP Bypass is available for free.
Pros: In case you don't remember your Google Account ID or password, this tool will help you bypass Google phone verification.
Cons: The solution cannot be accessed through your local market or resources.
5. FRP Bypass Solutions
Another efficient service for unlocking Android devices is FRP Bypass Solutions. The tool allows removing FRP from virtually any Android phone, including Moto series, LG, ZTE, Huawei, Samsung, Lenovo, and many more.
Features:
FRP Bypass is kept updated and supports the latest versions of Android phones.
The solution works perfectly well with Samsung Galaxy S8.
Pros: The service is verified to support Android 7.0 and 7.1 versions.
Cons: To enjoy all the features of the tool, you'll need to buy it.
6. D&G Password Unlocker Tool
One of the simplest ways to remove Google account from your phone is D&G Password Unlocker Tool.
Features:
It supports a wide range of Windows versions, including Windows 7, 8, 10, XP and Vista.
The tool allows unlocking such phones as Samsung, Motorola, Huawei, HTC, Lenovo and Xiaomi.
Pros: The solution comes with free setup for Windows.
Cons: It does not support LG devices.
Some Service Centers provide their clients with remote unlock service. How do they do it from their own office. If you need to do remote unlock of the phone, FlexiHub may help you. It will let you access any USB device over the network.
Steps to remove Factory Reset Protection
You will need: your Andorid device, USB OTG cable, dr.fone software to remove Google FRP, FlexiHub installed on both computers (local and remote).
What do they do at service centers to factory reset Android phone remotely? Read on for the step-by-step description of remote factory reset.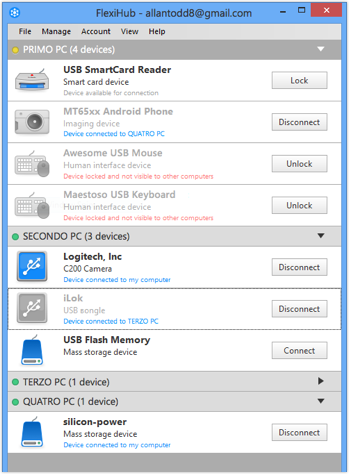 Choose the amount of connections and install a special software application – FlexiHub. Register an account by clicking 'Sign up' link. It is a normal registration procedure.
Launch FlexiHub and sign into account.
You should install FlexiHub on remote computer, where the phone is physically attached, and local machine which will connect to the device.
The phone will be displayed in FlexiHub window on both computers.
Now you are able to access the phone and reset to factory settings with the dedicated software, i.e. erase all Google account data from the device.



FlexiHub is not the software solution to reset Google FRP. You need the help of Service Center, like SupportKing or the third-party software, to do it. FlexiHub is for remote access to devices only!

Once Android factory reset is done, the phone owner can login using his Google account credentials.